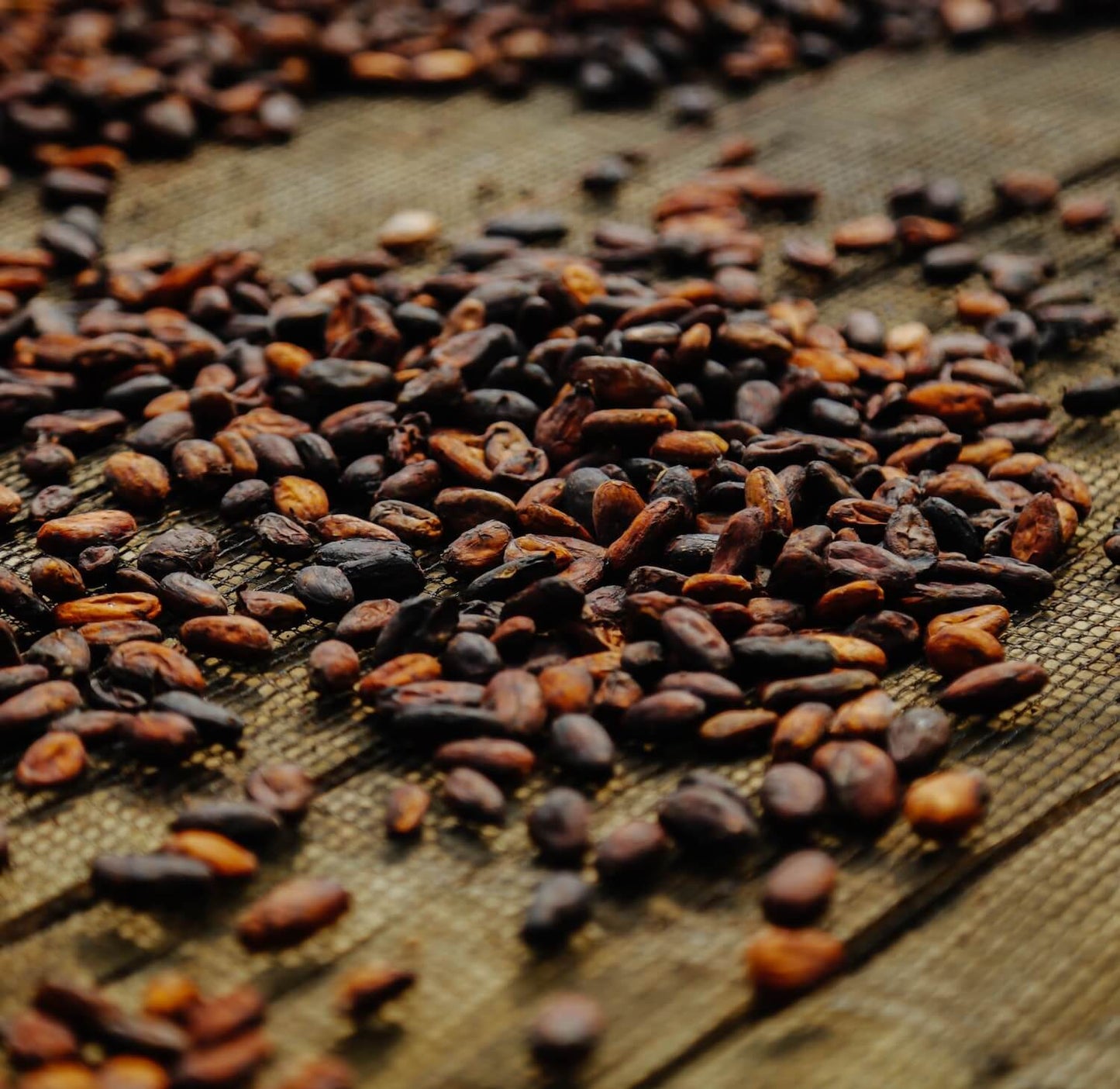 As we have shared before, Cacao Laboratory is dedicated to profit-sharing with our producer partners growing cacao in Ecuador. This arrangement has worked well previously, where in addition to paying above fair-trade price for their cacao beans, the producers were also included in a "bonus" paid out yearly, as a percentage of sales. A few months ago, Cacao Laboratory founders Federico and Florencia Fridman went down to Ecuador to once again award this money to their partners while checking in on the farms, themselves. What they learned there is that, like almost all industries, the game has changed for the farmers quite considerably. Increased production and transportation costs of their product, decreased crop yields due to climate change, as well as their own rising household costs, have forced the farms into a position they had not faced pre-pandemic: either charge significantly more or be forced to start growing lower-quality, higher-yield GMO cacao. 
This is not, of course, something that anybody wants to do. The farmers have great pride in their superior product, just as we have great pride in the end product delivered to you. So, we have in-turn been faced with an ultimatum: provide our farmers with the equitable and sustainable price they need to continue to grow only the best heirloom cacao, or reduce the quality of our products so that they may diversify into a more cost-effective crop.
New Pricing Structure for our Producers
After speaking with our principal producers, the choice was clear for all of us: we will never sacrifice quality. With this in mind, we have created a new pricing agreement with our producers that will allow them to grow only the best, and allow you to keep enjoying premium-quality, ceremonial-grade cacao. In fact, we have agreed upon an even more premium tier of longer-fermented bean, which is divine. We can't wait for you to try it.
To be totally transparent, here's where our new agreements stand:
We will be increasing our direct pricing to farmers for their regular premium beans to 50% above fair-trade. We will also sponsor a few partner farms to create a super-premium category of beans for us, which will include hand-selection of their very finest beans, coupled with a longer fermentation time to bring out the most exquisite flavor possible. For these beans, we will pay 2x the fair-trade price. We may use these beans in a 100% cacao format, but we will definitely be using them in some functional-food products we will be rolling out in the future. At these prices, our partners can continue producing the best cacao that we all love, not have to endanger their production with GMO crops, and be able to provide for their families comfortably in this environment of rising costs.
What Does This Mean for our Customers?
While we are in some cases doubling our cost of raw product, we have made some other sacrifices and increased efficiency elsewhere so as to limit the impact on our final product price. It cannot, however, be fully limited. In light of our new agreements, we will need to raise prices on most products by around 15%. We do not take these price increases lightly, but we exist to serve two purposes: bring you the very best cacao available, and treat our partners and the Earth with respect. In order to continue serving both of these tenets, this is the necessary solution. The downside? Nobody likes price increases. The upside? Our products will become even better and you can rest assured that the producers at origin are being listened to, supported, and taken care of in their business with Cacao Laboratory. You and your continued support make that happen, and we all thank you deeply.
Opportunity to Lock in Current Prices
We want to extend the chance for our customers to lock in our current pricing, so we will offer a one week grace-period before the new pricing goes live on Wednesday, November 9th, 2022. By signing up for a subscription, you will lock in each shipment at the original price paid, for the life of the subscription. Please remember that you can pause your subscription or skip shipments at your leisure, effectively locking in our current prices without committing to monthly shipments.