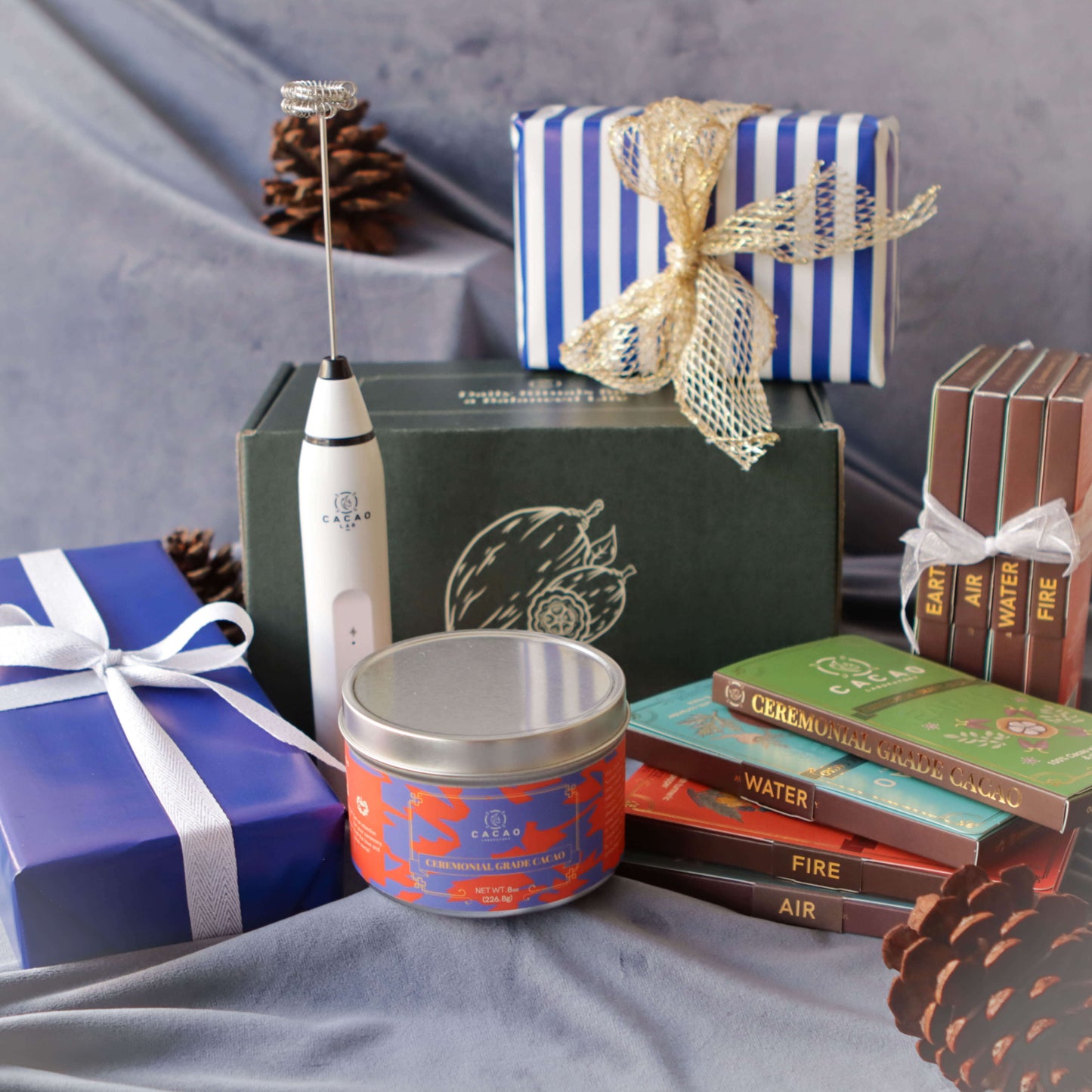 Gifts for holiday, events, partners and celebrations!
We're here to help you thank your employees and clients in the most delicious and delightful way possible with our corporate gift offerings. Choose from gift boxes with our original 100% granulated cacao or our variety four-pack of our Elements Blends of cacao + superfoods. Need customization? We can add custom gift notes or custom logos!
Gifting Options
Choose from either 100% original cacao or Element Blends variety pack
Details
Can You Ship to Multiple Addresses?

Yes! Any orders over 25 units shipped to a single location ships for free. For individually drop shipped orders, we ask that you complete and return our address sheet for pricing. Each package will be shipped to your addresses for a small fee. For orders sent to warm weather locations, we will pack the order with ice and insulation to assure a safe delivery.
What Is the Lead Time on Gift Orders?

10 business days from approval of final artwork (if a customized gift note or sticker is requested)
Can You Customize Gift Orders?

Yes! We offer customized gift notes and stickers featuring your company logo.