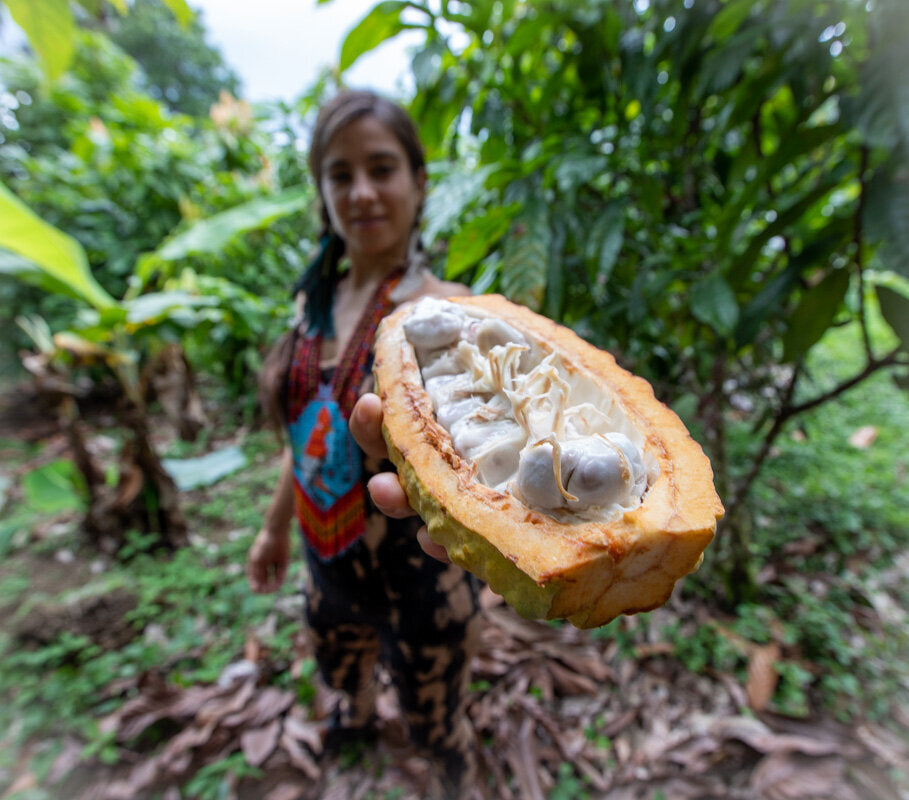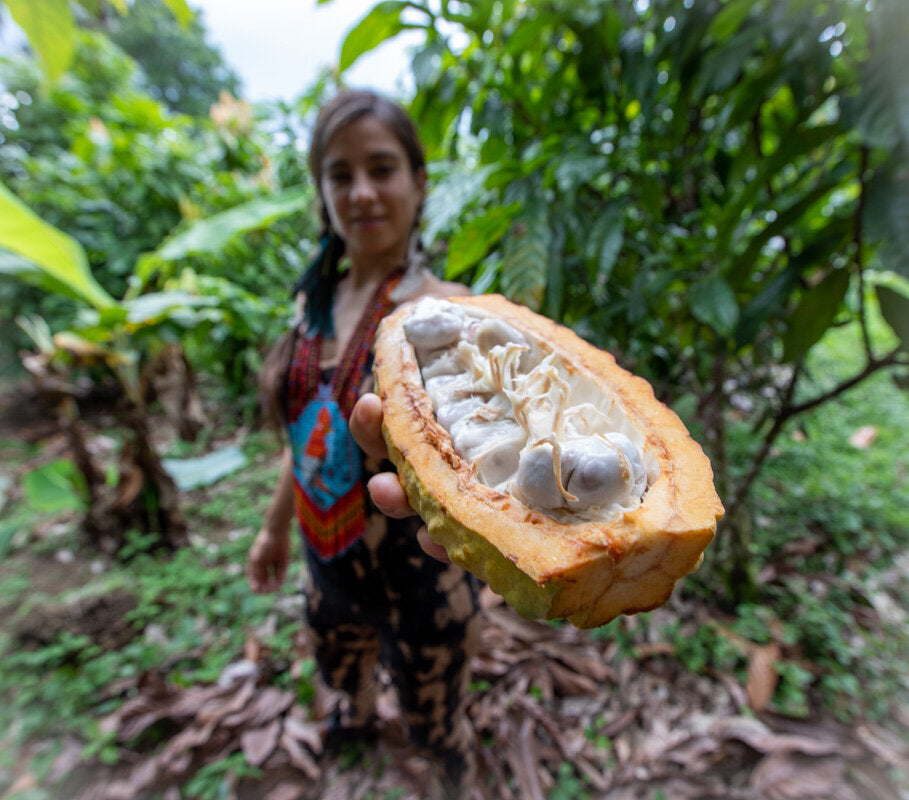 2% For the Producers Initiative
Social responsibility has always been at the heart of the Cacao Lab ethos: in fact, it's why we started the company in the first place. We always knew direct revenue sharing with the Cacao producers was a primary goal of our enterprise, but in the early days, there was not much revenue to be shared. So we established a direct-trade pricing structure with our producers that allowed us to cut out middle men and pay about 3 times the fair-trade standard price per kilo. This was a huge win for everyone, but we could do no more than that while every available dollar was being reinvested into the company.
However, we've finally gotten to a place where we can fulfill the goal we laid out in the beginning: full revenue sharing with our producers as partners in this enterprise. We still purchase raw Cacao at beyond-fair trade price, but we also make sure that our producers share in the fruits of all of our labor.
That's why 2% of all Cacao revenue is going straight back to the roots: back to the land and the hands that nurture it until it goes to roast. Our partners. Our family in Cacao.