Kira x Cacao Laboratory Present
This limited line of jewelry is made by the women of the Sápara people, stewards of the Ecuadorian Amazon. They come together to send a message of hope for a healthy planet with beautiful pieces, handcrafted from materials foraged from their home. Each seed, feather, and length of twine used in the making of these pieces carries a message from the jungle. Born from the land, worn with joy by you, and fully compostable at the end of their lifecycle, these amazing pieces represent the life's work of their makers—to honor and protect the Earth.
Meet the Makers
The women of Kira are a group of friends using their craft skills to honor the forest. In the face of multiple threats to their Amazon home, they are expanding this enterprise to help protect both the heritage and future environment of their children. Tania, Indira, Sani, Mukutsawa, Wendy, Rosario, and Elena invite you to connect with their world through these beautiful pieces of art.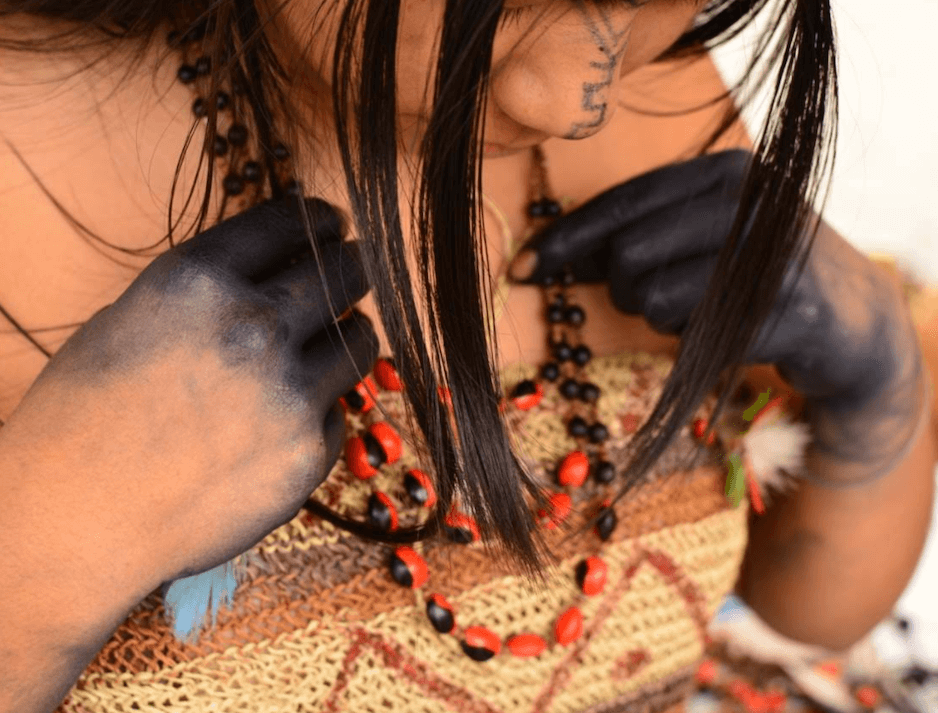 Growth Through Good
This limited edition first run of Kira jewelry will be used to fund the women's collective in their official launch. Of the $1000 USD we hope to raise from this sale, the seed funds will be spent accordingly:
• 20% for equipment purchase: drills and other hand tools
• 80% for raw materials
With this investment, the women of Kira will create their next line of treasures.