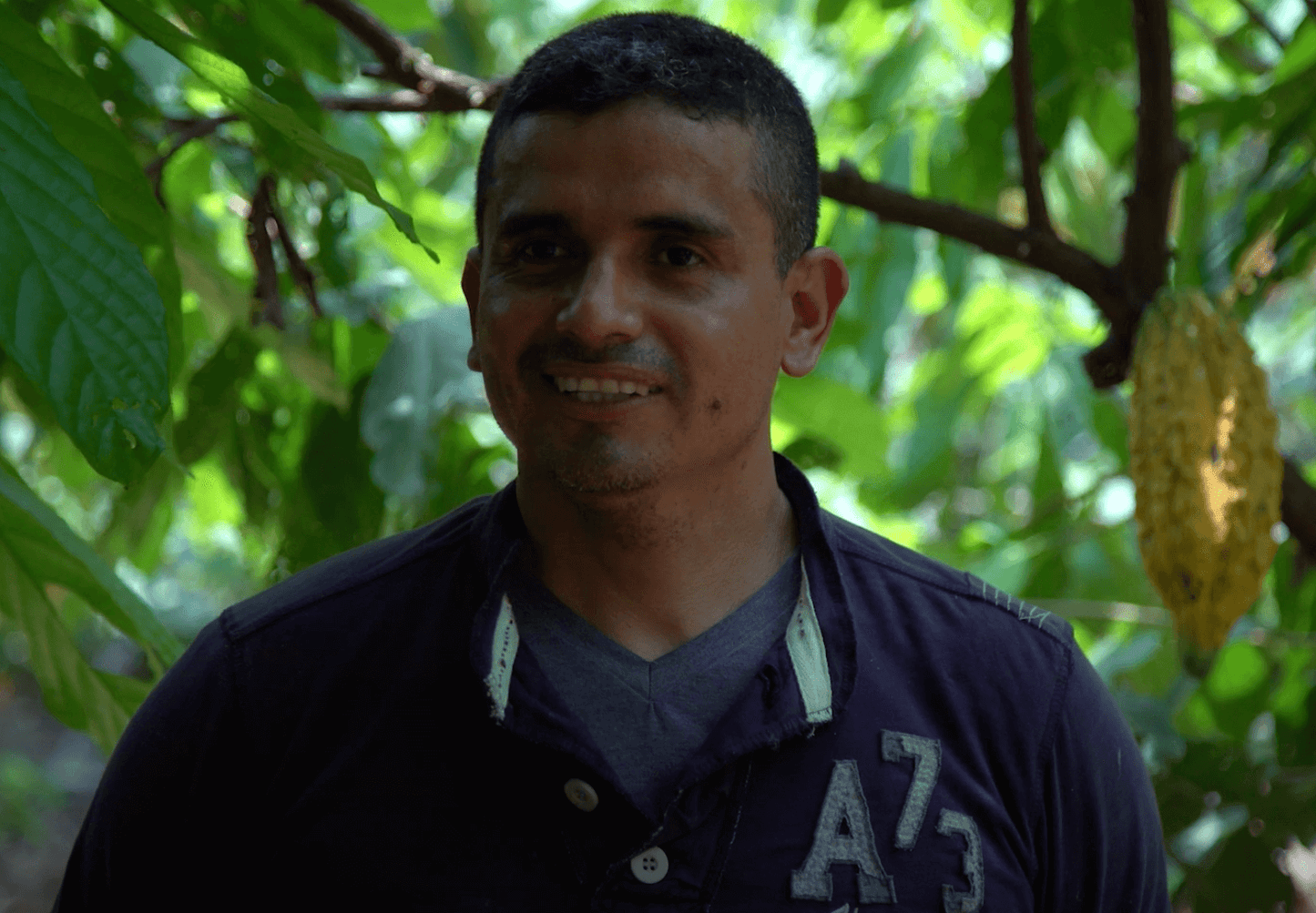 Our journey with Cacao has been incredibly heartening and expansive. We started our journey as many people do, in the enchanting lands of Guatemala. Here, my sister Florencia connected deeply with the spirit of Cacao, and internalized its meaning within the Mayan ceremonial traditions. But as I got deeper into my understanding of the true origin of Cacao and read widely on the genetic lineage of the plant, it became clear that the purest expression of the plant lay further south. New genotyping of Cacao plants from all over the Americas had confirmed what some had only previously speculated: the Theobroma Cacao plant is native to the jungles of the northern Amazon basin, not the lands of Mesoamerica.
The magic of Cacao pervades in any of its pure forms, but I became obsessed with finding the fruit which would come closest to the very original strains. I wanted to understand the essence of Cacao, before interbreeding, splicing, and all manner of agrarian technology might have affected its energy. This search led me to what I have come to know as the finest Cacao in the world, and one that helps us receive the true essence of Cacao. The strain? Arriba Nacional. The place? Ecuador.
As we made our trips back and forth to Ecuador, searching for our partners on the ground who specialize in heirloom Cacao raised the traditional way, it occurred to both Florencia and I that we would want to document our sources to give our community insight into the land, the intention, and the people that make Cacao Lab possible—to show you, rather than tell you, our sourcing story. We are ecstatic to finally introduce that story to you in our new series: Cacao Lab Origins!
In it, we take you to the source: the Cacao fincas deep in the lush forests of Ecuador where we source the Cacao beans for your sacred cup. Here, you can learn about the heirloom Cacao trees that make Cacao Lab Arriba Nacional so special, the biodynamic farming practices that help regenerate the land, and understand the incredible dedication of the farmers and their families to the craft.
We are so blessed to know our friends on the ground in Ecuador, and we can't wait for you to meet them, too. Over the next 6 weeks, we will release an episode each week, taking you to some of the most beautiful land, meeting some of the most beautiful people, and tasting some of the most beautifully rich Cacao the world has to offer. Come along for the ride!